Wicked Anime Podcast :: Episode 009 :: Christmas and Pokémans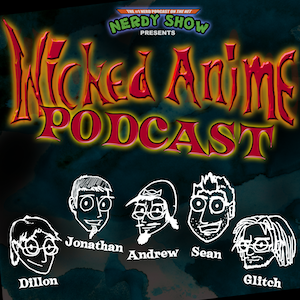 Happy non-denominational holiday season, everyone!  Wicked Anime's present for you all, an episode devoted to bygone elementary school days filled with Pokémon.  We bring in a specialist and good friend of ours, Katrina, to talk about the cute fuzzy creatures bred to kick the crap out of each other.  Gotta catch 'em all! This episode we talk about the anime Japan doesn't want to watch, adorable dictators, and how the dress code for Nintendo Land is red pants!
Join Jonathan, Andrew, Dillon, Sean, Glitch, and Katrina as they talk about what they're currently watching and which Pokémon is man's best friend!
Podcast: Play in new window | Download (31.8MB)
Music:
Links:
Wicked Anime Links:
About Jon Jonstar
Jon is the Co-Creator and Co-Host of Wicked Anime, a video review show and bi-weekly podcast about anime and Japanese Culture! His nerd caliber goes far beyond just anime though, he is a movie fanatic, comic book collector, and real-life professional artist! When he's not editing video or audio, you can most likely find him at conventions, either on a panel or in the dealers room!