Nerdy Show 275 :: Nerdy Show Switch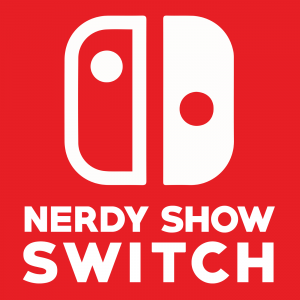 The Nerdy Show Network's flagship podcast unloads on the latest geek news and happenings!
The Big N has finally pulled back the curtain on the much-murmured WiiU follow-up, and it's a heck of a SWITCH from what we expected. Heyo! Thanks, we'll be here for the duration of this podcast. But seriously, folks – we're cautiously optimistic about this modular, multi-use console and in this episode we air all our concerns and hopes on how this hybrid system might pan out. Plus we've got some leaked specs that, if true, shed some light on what's to come.
Join Cap, Brandon, boR, and Jon as they not only talk meatspace gaming, but the virtual realm too. Thanks to a hardware hook-up from sci-tech master Jon, Cap and Brandon jacked into VR and had a transformative experience. Hear how their experiences differed from boR's past HTC Vive reporting, and how they're coming down from the virtual high. Not ones to leave science out of the "sci-tech", we also report the latest from Tabby's Star – the mysterious space object that has the most sound scientific minds saying, "I'm not saying it's aliens…" We've got some alternate theories, and a review of World of Final Fantasy too!
Download from the player above | Subscribe via
iTunes
|
Soundcloud
|
audioBoom
|
Google Play
|
Stitcher
|
RSS
Track:
Support Nerdy Show!

Lightning Dogs Links:
Links: