Flame On :: Episode 167 :: A Spark of Hope For A New Jedi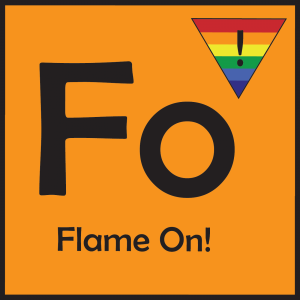 Flame ON! is the all-gay, all-geek podcast. Tune in as we dish on the latest in pop and queer culture!
The holidays are here we're ready to ring in the new year – but first it's time to talk pop culture!
We start with an in depth, spoiler heavy discussion of Star Wars Episode VIII: The Last Jedi (if you haven't seen the movie and want to remain spoiler free, skip ahead to 38:45). From there we discuss the Disney/Fox merger, the potential impact of repealing Net Neutrality, how our favorite TV shows are doing so far this season, and of course, some fun comics chatter. We also give it up for our favorite things of 2017!
Get ready to FLAME ON!
Download from the player above | Subscribe via
iTunes
| 
Soundcloud
|
audioBoom
|
Google Play
|
Stitcher
|
RSS
Theme:
Links:
About Bryan
Just a 30-something coder/musician/gardener with a penchant for all things gay and geeky. Creator/Host of the Flame ON! podcast!