Lefty & Jamela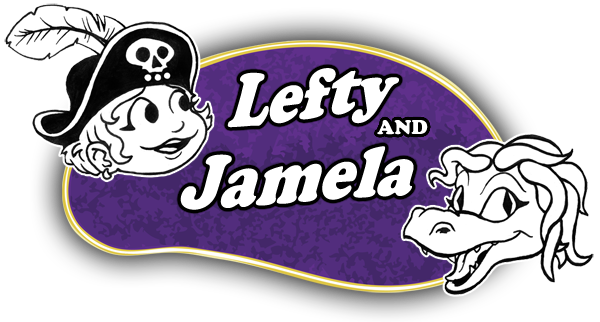 The ladies of Dungeons & Doritos in their own weekly web comic! Jamela the Dragonborn and Lefty the Pirate Queen – two sparkle-obsessed BFFs trapped on an island of magic, mystery, and endless wealth.  What could possibly go wrong?
Click HERE for the first strip
Click HERE for the latest strips

Don't follow Dungeons & Doritos? No worries! You'll be able to follow Lefty & Jamela no problem! But, if you're curious, we recommend starting at Book II (Episode 11) to get to know the characters. This series takes place during their two week stay on the Isle of Mages between episodes 14 and 15.
Show the artists some love:


<– Back to Web Comics
<– Back to Dungeons & Doritos