Flame On :: Episode 137 :: Strange Elections and Where to Find Drinks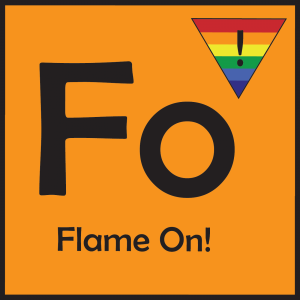 Flame ON! is the all-gay, all-geek podcast. Tune in as we dish on the latest in pop and queer culture!
The boys of FO! have a lot on their minds – beginning with the fallout of the 2016 elections and the effects felt throughout our community. We shed light on how it has affected us and put the call out for everyone in earshot to join us in stepping it up to make sure the US is fair and equal for everyone!
From that sobering topic, we take a refreshing plunge into the world of pop culture including blockbuster movies Arrival and Doctor Strange, the Fall television season so far, Genital Jousting (it's as funny as it sounds!), Pokemon Sun and Moon, and what comics are at the top of our buy piles right now!
Download from the player above | Subscribe via
iTunes
| 
Soundcloud
|
audioBoom
|
Google Play
|
Stitcher
|
RSS
Theme:
Social Links:
About Bryan
Just a 30-something coder/musician/gardener with a penchant for all things gay and geeky. Creator/Host of the Flame ON! podcast!