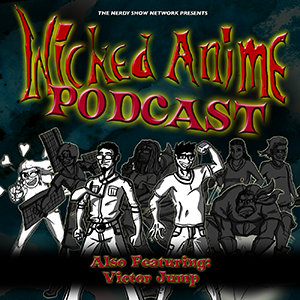 Wicked Anime brings you awesome animated commentary every other week!
You like movies, we like movies; that's totally something we've all got in common! Now that we have that established, you can listen to us ramble on about them without an interrupting opinion! In this episode, we dive deep into what makes movies so special and not so special, both from the anime realm and other movies that just so happen to be from Japan!
Join Andrew, the fangirl Victoria and Victor Jump as they talk about what's happening in anime and going to the lobby, yo! PLUS – Snacker Meals, eating curry with swimsuit models, and big buts!