Lightning Dogs: The Official Paw'dcast :: Episode 1 :: Lightning Strikes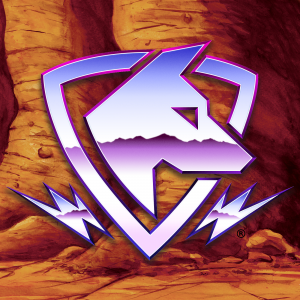 Sometimes a great idea is truly like a bolt of lightning. And sometimes, if you're lucky enough, you can capture the exact moment that it strikes.
That's what happened for us one fateful night while recording a podcast – we accidentally launched a concept that derailed the entire show and in no time, our lives. We couldn't stop talking about our favorite action figures and b-movies, while twisting them into strange creatures, weird adventures, and dog puns – lots of dog puns.
Enter: The Lightning Dogs an uncanny sci-fi adventure about a pack of anthropomorphic dogs from another world, trapped on a post-apocalyptic Earth. Armed with special powers and their battle-ready vehicles, they combat the evil Glampire's minions and keep his vampiric reach from extending to the stars. It's a crazy idea steeped in the glory of 80s and 90s cartoons… and we're on a quest to turn it into an actual animated series.
But how does a project evolve from a tangential conversation into a fully-formed world of conflict and characters? And once you have that concept – how can we make this hypothetical show a reality? We don't know, but we're going to find out.
In Lightning Dogs: The Offical Paw'dcast we document our quest every step of the way. In this debut episode join Cap, Tony, Doug, Hex, and Brian for the moment of conception, when a discussion about the state of the animation industry gives way to a life-changing tangent and the creation of The Lightning Dogs.
Download | Subscribe via Apple Podcasts | Spotify | Google Play | Radio Public | Stitcher | RSS


Tracks:
Lightning Dogs: The Official Paw'dcast Theme :: Level 99
Links:
Social Links: