Lightning Dogs: The Official Paw'dcast :: Episode 13 :: Beware the Glampire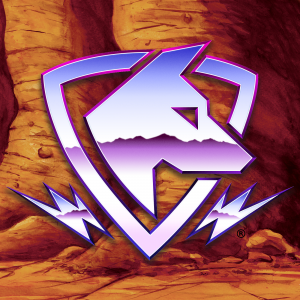 Ride with The Lightning Dogs: canines from another world; stranded on a post-apocalyptic Earth. It's a crazy idea fueled by our favorite 80s pop culture and we've been recording our development of it since the moment lightning struck. Join us on our quest to build this world and launch it as an animated series.
Our series central villain is Glampire – an immortal alien, stranded on Earth, who's seen humanity's rise and fall. He'll stop at nothing to get off this forsaken, mutant-infested rock – even if that means lording over the freaks of the Wasteland. But what exactly are Glampire's powers? How much of a vampire is he really? In this episode, Doug and Cap set out to determine exactly that.
We explore possible twists and turns in Glampire's Earth exile and elaborate on what exactly was the massive orbital disaster that sent the planet into a crystalline apocalypse. We also share our research into the many formats and features of pitch and story bibles from some of our favorite television series.
Download | Subscribe via Apple Podcasts | Spotify | Google Play | Radio Public | Stitcher | RSS


Track:
Lightning Dogs Links:
Social Links:
Pitch and Story Bible Links:
Reference Links: