Lightning Dogs: The Official Paw'dcast :: Episode 10 :: Home Sweet Homeworld – Part 3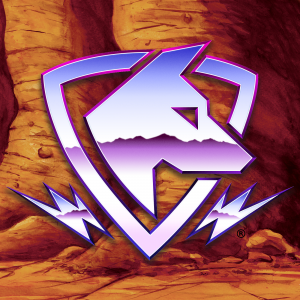 Ride with The Lightning Dogs: canines from another world; stranded on a post-apocalyptic Earth. It's a crazy idea fueled by our favorite 80s pop culture and we've been recording our development of it since the moment lightning struck. Join us on our quest to build this world and launch it as an animated series.
This is our final installment in our world building project to create The Lightning Dogs' homeworld, and we've saved the best (and most complicated) part for last: The Great War. This global conflict drastically shapes the lives of our main characters – leaving them combat hardened, in some cases orphaned, all of them profoundly marked.  But moreover, it's a conflict that taps into the unique situation of their civilization's origins; a culmination of the species' rapid evolution and their advancement from what humanity left behind. The trauma, scale, and in some cases motives of this war make The Lightning Dogs' mission to Earth all the more critical.
Join us as we pull from Earth's history and our own present day social upheavals to change the course of canine history.
Our previous world building episodes using the tabeltop RPG, Microscope: Part 1  |  Part 2
Download | Subscribe via Apple Podcasts | Spotify | Google Play | Radio Public | Stitcher | RSS


Track:
Lightning Dogs Links:
Social Links:
Reference Links: