Lightning Dogs: The Official Paw'dcast :: Episode 7 :: Return to the Wasteland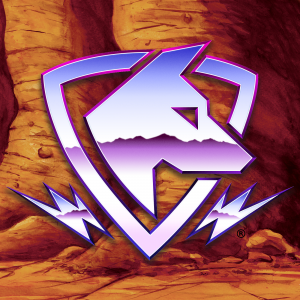 Ride with The Lightning Dogs: canines from another world; stranded on a post-apocalyptic Earth. It's a crazy idea fueled by our favorite 80s pop culture and we've been recording our development of it since the moment lightning struck. Join us on our quest to build this world and launch it as an animated series.
It's time to get down to business and turn all our Wasteland wanderings into serious missions! Cap, Doug, and Tony have each been randomly assigned two Lightning Dogs characters to write bios for – in this episode: Angela, Pierre, and Kid. From these categorical character explorations, we go deeper into backstory than we'd anticipated and closer to unlocking the secrets of the Dogs' homeworld. We also explore new corners of the ruined Earth: the fate of Middle America and the last rainforest.
And… perhaps most importantly of all… The Lightning Dogs join the ranks of Ninja Turtles and Sonic the Hedgehog with something no good cartoon series can go without: a trademark food item! What is it? Well, you'd better scarf down this episode and find out!
Download | Subscribe via Apple Podcasts | Spotify | Google Play | Radio Public | Stitcher | RSS


Track:
Lightning Dogs Links:
Social Links:
Reference Links: