Lightning Dogs: The Official Paw'dcast :: Episode 4 :: Strike Back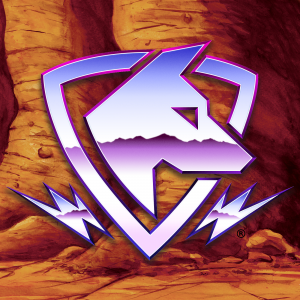 Ride with The Lightning Dogs: canines from another world; stranded on a post-apocalyptic Earth. It's a crazy idea fueled by our favorite 80s pop culture and we've been recording our development of it since the moment lightning struck. Join us on our quest to build this world and launch it as an animated series.
The Lightning Dogs crew reconvenes to revisit the world of the Wasteland. Join Cap, Doug, Tony, and Hex as they finalize the characteristics and power set of our final three Lightning Dogs: Narisa, Kane, and Kid. When your physiology is altered by an exploding galactic transit device, all kinds of things can happen!  We explore a ton of possible power sets for these three and even revise some of the powers of the rest of the crew.  With special abilities, the Lightning Dogs seem unstoppable, right?  WRONG! We explore the torched rock once called "Earth" and the freakish minions ruled by Glampire. What lurks in the churning seas and in the farther reaches of the Wasteland? And if there's any human survivors…what horrors have they become?
Download | Subscribe via Apple Podcasts | Spotify | Google Play | Radio Public | Stitcher | RSS


Track:
Lightning Dogs: The Official Paw'dcast Theme :: Level 99
Links:
Social Links: