Lightning Dogs: The Official Paw'dcast :: Episode 2 :: Strike Twice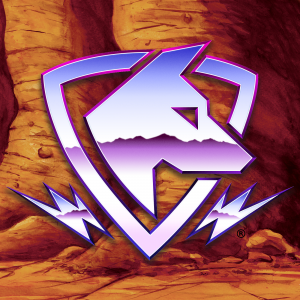 Ride with The Lightning Dogs: canines from another world; stranded on a post-apocalyptic Earth. It's a crazy idea fueled by our favorite 80s pop culture and we've been recording our development of it since the moment lightning struck. Join us on our quest to build this world and launch it as an animated series.
Lightning Dogs was conceived by accident, but this follow-up episode… this one's on purpose! Spurred on by popular demand from fans, Cap, Doug, Tony, Hex, and Brian reconvene to devote an entire episode to developing the concept. Last time, they only scratched the surface – creating the villainous Glampire and two heroes: Dingo and Pierre. There's a lot of world building to be done, but can lightning strike twice?
Buckle up, 'cause we're going to add more dogs to The Pack, build the series' origin, give our heroes special powers, vehicles, accessories, and much, much more.
Download | Subscribe via Apple Podcasts | Spotify | Google Play | Radio Public | Stitcher | RSS


Track:
Lightning Dogs: The Official Paw'dcast Theme :: Level 99
Links:
Social Links: