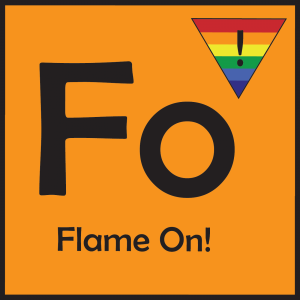 Flame ON! is the all-gay, all-geek podcast. Tune in as we dish on the latest in pop and queer culture!
SNIKT! The boys of Flame ON! are here to talk all about Hugh Jackman's final installment as the clawed mutant, Wolverine, in Logan!
Logan is the third and final installment in the Wolverine movie trilogy from director, James Mangold and Bryan, Jarrod, B.J., Jeff, and special guest Erik gather around the table to discuss their thoughts on how this film stacks up against the rest. BE WARNED: This episode is a very SPOILER HEAVY review of the movie so if you haven't seen it yet, you may want to do that before listening!
Did they like it? Did they hate it? Did they think that the movie needed/deserved the R rating? Is Jeff going to figure out a way to have a clone daughter with metal claws that will slice and dice her way through life? All of these answers and more are waiting for you…
Get ready to FLAME ON!
(more…)