Lightning Dogs: The Official Paw'dcast :: Episode 3 :: Unleashed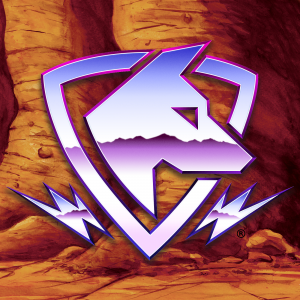 Ride with The Lightning Dogs: canines from another world; stranded on a post-apocalyptic Earth. It's a crazy idea fueled by our favorite 80s pop culture and we've been recording our development of it since the moment lightning struck. Join us on our quest to build this world and launch it as an animated series.
Our 80s-inspired, action figure-ready, cartoon universe is ever-growing.  When last we checked in with Cap, Doug, Tony, Hex, and Brian, the Lightning Dogs had gained new team members, special powers, and their world expanded – but there's still more work to do.  In this episode we complete the core Lightning Dogs cast, brainstorm new villains and allies, and attempt to bring the world of the Wasteland to a point from which we can start telling full-fledged Lightning Dogs tales.
Let us know what you think, send in your fan art, run with the pack, and never turn tail. #Howlnoise
Download | Subscribe via Apple Podcasts | Spotify | Google Play | Radio Public | Stitcher | RSS


Track:
Lightning Dogs: The Official Paw'dcast Theme :: Level 99
Links:
Social Links: