Flame On :: Episode 197 :: A Series of Unfortunate Events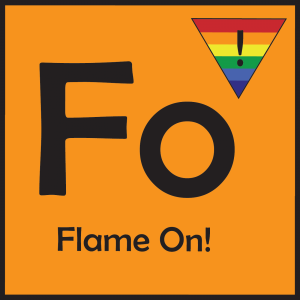 Flame ON! is the all-gay, all-geek podcast. Tune in as we dish on the latest in pop and queer culture!
Look away… look awaaaaaay… but keep your ears open! Bryan and Pat are cracking open the library and talking all about A Series of Unfortunate Events. The thirteen book series, written by Lemony Snicket (AKA Daniel Handler), holds a special place in Bryan's heart and he's more than happy to discuss the books, the 2004 movie starring Jim Carey, and of course, the newest adaptation on Netflix. They share initial reactions, whether the casting works or not, and if the Netflix series spearheaded by Neil Patrick Harris lives up to the wonderment that these young adult novels bring to readers around the world.
Sit back and get ready to FLAME ON!
Download from the player above | Subscribe via
iTunes
| 
Soundcloud
|
audioBoom
|
Google Play
|
Stitcher
|
RSS
Theme:
Links:
About Bryan
Just a 30-something coder/musician/gardener with a penchant for all things gay and geeky. Creator/Host of the Flame ON! podcast!