Flame On :: Episode 190 :: Black Panther Movie Review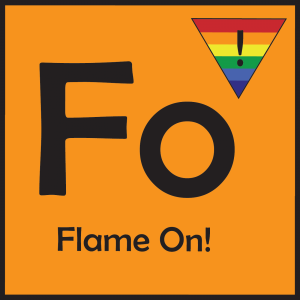 Flame ON! is the all-gay, all-geek podcast. Tune in as we dish on the latest in pop and queer culture!
Wakanda Forever! The boys of Flame ON! travel all the way to Wakanda for a discussion about Black Panther. Does Ryan Coogler's epic tale of T'Challa and the kingdom of Wakanda live up to the hype? Do the women of Black Panther steal the whole movie? Did Oral wear his dashiki to the premiere like he promised? What Flame Rating did the boys give? The answers to all of these questions and more await you in the throne room!
Sit back and get ready to FLAME ON!
Download from the player above | Subscribe via
iTunes
| 
Soundcloud
|
audioBoom
|
Google Play
|
Stitcher
|
RSS
Theme:
Links:
About Bryan
Just a 30-something coder/musician/gardener with a penchant for all things gay and geeky. Creator/Host of the Flame ON! podcast!