Flame On :: Episode 188 :: Drag is the New Spandex :: All Stars 3 RuCap #4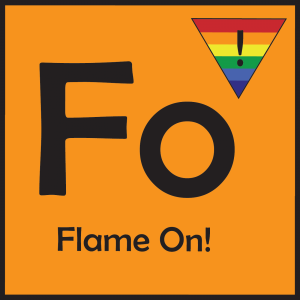 Flame ON! is the all-gay, all-geek podcast. Tune in as we dish on the latest in pop and queer culture! And in our Drag Is The New Spandex specials we meet the geeks behind the glitz and glamour of the drag queen circuit.
Hey Kitty Girls! Oral and Pat are back with another installment of our weekly RuPaul's Drag Race All Stars 3 RuCap series! This week we dish about the All Stars edition of SNATCH GAME! Did the queens pick the right celebrities to impersonate? Did the jokes land, or did the queens land on their faces? Did Kristin Chenoweth really belong on the Snatch Game panel? We take a look at all of these question and more inside of this RuCap!
Grab your wig and heels, 'cause we're bringing you another fabulous episode of Drag is the New Spandex! 
Download from the player above | Subscribe via
iTunes
| 
Soundcloud
|
audioBoom
|
Google Play
|
Stitcher
|
RSS
Theme:
Social Links:
About Bryan
Just a 30-something coder/musician/gardener with a penchant for all things gay and geeky. Creator/Host of the Flame ON! podcast!