Flame On :: Episode 187 :: We Were Born To Be Kings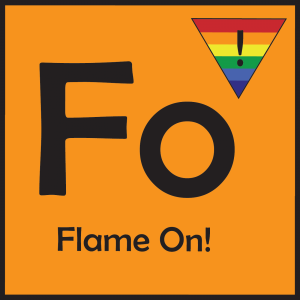 Flame ON! is the all-gay, all-geek podcast. Tune in as we dish on the latest in pop and queer culture!
We're kicking off this month in pop culture with a whole lot of movie talk: the new trailers that have been released for Venom, Solo, Infinity War, and of course we get pumped for the release of the king of kings, the mighty warrior from Wakanda – Black Panther! From there we sink our teeth into the new game footage from Kingdom Hearts 3 and dish about the newly announced Nintendo Labo! After talking comic TV with The Flash, Black Lightning, Agents of SHIELD we hit up current comics Phoenix Resurrection, Batman: Metal, The Snagglepuss Chronicles, and X-Men Red!
Sit back and get ready to FLAME ON!
Download from the player above | Subscribe via
iTunes
| 
Soundcloud
|
audioBoom
|
Google Play
|
Stitcher
|
RSS
Theme:
Links:
About Bryan
Just a 30-something coder/musician/gardener with a penchant for all things gay and geeky. Creator/Host of the Flame ON! podcast!