Flame On :: Episode 180 :: American Gods of Television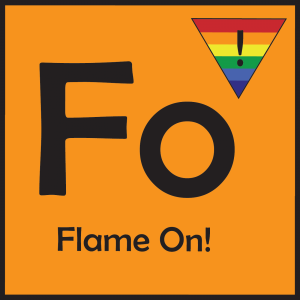 Flame ON! is the all-gay, all-geek podcast. Tune in as we dish on the latest in pop and queer culture!
It's a round table discussion of the month in pop culture! First we tackle movie reviews and news with Jumanji, Black Panther's record breaking ticket pre-sale, and the possibility of a Kitty Pryde movie. Then it's an in-depth television dive including Runaways, Doctor Who, X-Files, and ALLLL the drama behind the scenes of American Gods! B.J. then fills us in on all the glorious new Nintendo Switch news before we hit comics: Power Rangers, Batman Metal, Mister Miracle, X-Men Gold, Phoenix Resurrection, Thanos, and more.
Get ready to FLAME ON!
Download from the player above | Subscribe via
iTunes
| 
Soundcloud
|
audioBoom
|
Google Play
|
Stitcher
|
RSS
Theme:
Links:
About Bryan
Just a 30-something coder/musician/gardener with a penchant for all things gay and geeky. Creator/Host of the Flame ON! podcast!