Flame On :: Episode 164 :: It and Happy Death Day Movie Reviews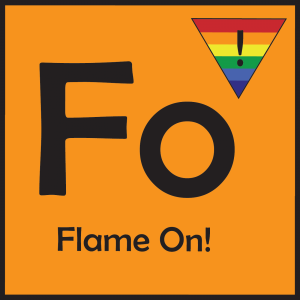 Flame ON! is the all-gay, all-geek podcast. Tune in as we dish on the latest in pop and queer culture!
Halloween may be over, but Pat, BeeJay, and Erik are here to discuss two totally different horror movies! First up is the 2017 retelling of the Stephen King classic, IT! We discuss the original source material, the 1990 miniseries featuring Tim Curry, and how this version stacks up. From there we turn our attention to Scott Lobdell's Happy Death Day a.k.a. Groundhog Day – but you die! You'll get to hear our take on the themes, tone, and campy comedy horror that fuels this film. Plus, you'll get to hear our ratings for both movies using our new Flame ON! movie meter!
Download from the player above | Subscribe via
iTunes
| 
Soundcloud
|
audioBoom
|
Google Play
|
Stitcher
|
RSS
Theme:
Links:
About Bryan
Just a 30-something coder/musician/gardener with a penchant for all things gay and geeky. Creator/Host of the Flame ON! podcast!