Flame On :: Episode 165 :: Super Justice League Odyssey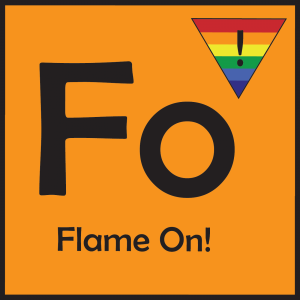 Flame ON! is the all-gay, all-geek podcast. Tune in as we dish on the latest in pop and queer culture!
It's time! It's time! It's Flame ON! time! The boys of Flame ON! are back to discuss the month in pop culture! First up, we dive deep into the newest entry to the DCEU, Justice League, and give our review on the movie, from there we dish on the current crop of television shows and give our picks for best and worst of the season (so far)! After that we discuss video games including the EA Battlefront II controversy, Cuphead, and of course, Super Mario Odyssey! We don't talk about comics much on this episode, but Pat does make sure to mention the newly announced X-Men Red starring OG Jean Grey! It all wraps up with our 1-UPs for the month of November!
All of this and more is waiting for you, so get ready to FLAME ON!
Download from the player above | Subscribe via
iTunes
| 
Soundcloud
|
audioBoom
|
Google Play
|
Stitcher
|
RSS
Theme:
Links:
About Bryan
Just a 30-something coder/musician/gardener with a penchant for all things gay and geeky. Creator/Host of the Flame ON! podcast!