Flame On :: Episode 159 :: Marvel's The Defenders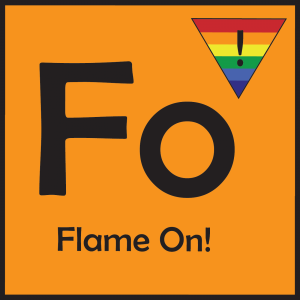 Flame ON! is the all-gay, all-geek podcast. Tune in as we dish on the latest in pop and queer culture!
Defenders Assem… wait! That's not right…
Bryan, BeeJay, Jeff, and Pat gather around the table to discuss the newest installment of Marvel's Netflix series', Marvel's The Defenders! Does the promise of bringing street level "heroes" Daredevil, Jessica Jones, Luke Cage, and Iron Fist, together to form the oft-dysfunctional team to life live up to the hype? Does the series make up for the critically maligned Iron Fist? Does the addition of Sigourney Weaver's mystery character make sense? Are there any ninjas? Does this episode contain spoilers? (The answer to the last one is MOST DEFINITELY!)
We tackle these questions and more in this episode, so grab your popcorn and so get ready to FLAME ON!
Download from the player above | Subscribe via
iTunes
| 
Soundcloud
|
audioBoom
|
Google Play
|
Stitcher
|
RSS
Theme:
Links:
About Bryan
Just a 30-something coder/musician/gardener with a penchant for all things gay and geeky. Creator/Host of the Flame ON! podcast!