Flame On :: Episode 157 :: Spiderman: Homecoming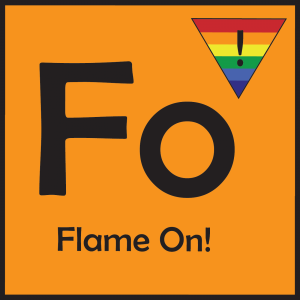 Flame ON! is the all-gay, all-geek podcast. Tune in as we dish on the latest in pop and queer culture!
Spiderman, Spiderman, does whatever a spider can! Join the Flame ON crew as we discuss the first joint Marvel Studios and Sony venture: SPIDERMAN: HOMECOMING! We all thought Tom Holland, the newest wall crawler, did a great job in Captain America: Civil War, but does he have what it takes to carry a movie that many feel is a turning point for two studios working together? Listen in as we discuss this, what we thought of a younger and sexier Aunt May, and if Michael Keaton earned his paycheck as The Vulture! There's a whole lot of webbing to sort through here, so have Karen fire up enhanced interrogation mode and get ready for a deep dive!
All of this and more is waiting for you in this episode, so get ready to FLAME ON!
Download from the player above | Subscribe via
iTunes
| 
Soundcloud
|
audioBoom
|
Google Play
|
Stitcher
|
RSS
Theme:
Links:
About Bryan
Just a 30-something coder/musician/gardener with a penchant for all things gay and geeky. Creator/Host of the Flame ON! podcast!