Flame On :: Episode 156 :: Elvira, Seafood, and Keyblades, OH MY!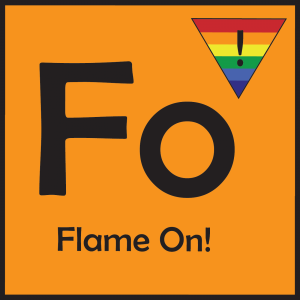 Flame ON! is the all-gay, all-geek podcast. Tune in as we dish on the latest in pop and queer culture!
We kick this episode off with movie chatter including mention of Spiderman: Homecoming (a full review is on the way) before talking about Zygote. Then we dig into D23, Disney's annual conference, where they revealed plans to bring the Tron coaster to Orlando, an immersive Star Wars hotel, and when you'll be able to swing keyblades in Toy Story World on your console in Kingdom Hearts 3! From there it's TV time where the boys discuss the casting of Squirrel Girl, the 13th Doctor (spoiler alert, it's a WOMAN!!!), and the new Netflix series, Castlevania! Bryan and Pat then get to chat about their trip to Provincetown for Bear Week before we do a shallow dive into comics.
All of this and more is waiting for you in this episode, so get ready to FLAME ON!
Download from the player above | Subscribe via
iTunes
| 
Soundcloud
|
audioBoom
|
Google Play
|
Stitcher
|
RSS
Theme:
Links:
About Bryan
Just a 30-something coder/musician/gardener with a penchant for all things gay and geeky. Creator/Host of the Flame ON! podcast!