Flame On :: Episode 155 :: Wonder Woman Review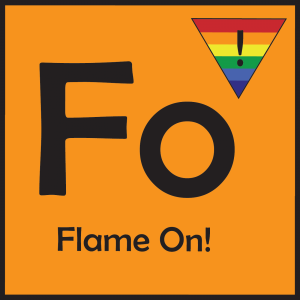 Flame ON! is the all-gay, all-geek podcast. Tune in as we dish on the latest in pop and queer culture!
The time has finally arrived! The episode you've been waiting years for! (Or at least it felt like it.) WONDER WOMAN! The boys of Flame ON!, Bryan, Oral, and Pat are joined by the long-missing Muscle Daddy Eric and special guest Erik, sit down around the table to discuss Diana Prince's arrival to the DCEU proper with her first solo movie! Did Gal Gadot prove that she was worthy of the mantle of Wonder Woman? (Spoiler alert: ABSOLUTELY!) Did Eric spin around for hours while wearing his Wonder Woman tiara and gauntlets? (He denies it, but we're sure he did!) What nits did one cast member decide to pick with this film? You'll have to listen in to find out!
Diana Prince, welcome to the DCEU! We're glad you survived the experience! Get ready to FLAME ON!
Download from the player above | Subscribe via
iTunes
| 
Soundcloud
|
audioBoom
|
Google Play
|
Stitcher
|
RSS
Theme:
Links:
About Bryan
Just a 30-something coder/musician/gardener with a penchant for all things gay and geeky. Creator/Host of the Flame ON! podcast!