Nerdy Show 286 :: Dank Dragon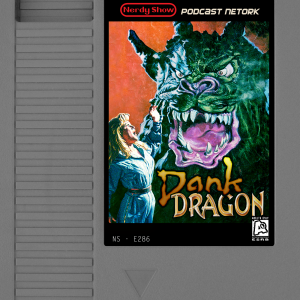 The Nerdy Show Network's flagship podcast unloads on the latest geek news and happenings!
Normally we cover a wide swath of nerd subjects, but this episode is all video games. That said, the titles we're discussing are all very different from one another – some of them are even from alternate realities!
Learn about the next level trolling and subversion of gaming conventions in the super-strange action RPG, NieR: Automata. Get lost in the Inception/ dating sim hybrid that is Persona 5. Palm your face over the poor game design choices of Quake Champions. Relive the glory of Middle Earth: Shadow of Mordor and get excited for the follow-up, Shadow of War. And last, but definitely not least, chow down on some xenomorph egg-looking Italian delicacies and imagine the wonders of non-existent video games dreamed up by a neural network.
Download from the player above | Subscribe via
iTunes
|
Soundcloud
|
audioBoom
|
Google Play
|
Stitcher
|
RSS
Track:
Support Nerdy Show!

Links: