Flame On :: Episode 150 :: Go Go Flame ON! Rangers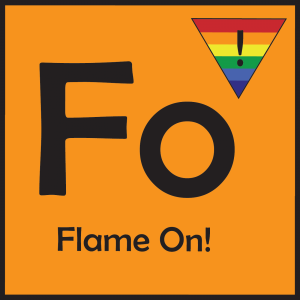 Flame ON! is the all-gay, all-geek podcast. Tune in as we dish on the latest in pop and queer culture!
The boys unleash film reviews of Power Rangers and Ghost In The Shell and discuss the first trailer for Thor: Ragnarok and all of its trippy and amazing Kirby-ness! Then it's onto television talk where we discuss Iron Fist, 13 Reasons Why, Doctor Who, a deep delve into season 9 of RuPaul's Drag Race, and more! BeeJay fills the boys in on his adventures at Frolicon and all of the interesting and awesome things he took part in. And, of course, comic books: there's a ton to talk about so the boys skim the surface of DC and Indie books before they move into the relaunched X-Men Blue and Gold as well as their take on Marvel's extremely divisive Secret Empire!
All of this and more is waiting for you, so get ready to FLAME ON!
Download from the player above | Subscribe via
iTunes
| 
Soundcloud
|
audioBoom
|
Google Play
|
Stitcher
|
RSS
Theme:
Links:
About Bryan
Just a 30-something coder/musician/gardener with a penchant for all things gay and geeky. Creator/Host of the Flame ON! podcast!