Nerdy Show 285 :: Journeys of the Body and Mind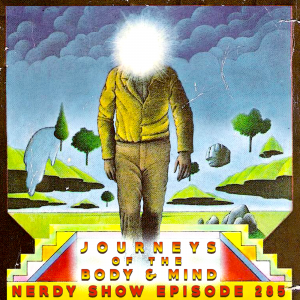 The Nerdy Show Network's flagship podcast unloads on the latest geek news and happenings!
Come with us now on a journey through time and space. Like bards of old in seaside taverns, the Nerdy Show crew are prepared to regale you with tales of their recent voyages. They've traversed to geeky locales perhaps you too have seen; like North Carolina ComiCon: Oak City, or The Legend of Zelda: Breath of the Wild. And they've also found themselves in strange and uncharted lands: mining for cryptocurrency and experimenting in sensory deprivation chambers – no joke!
Join Cap, boR, and Jess as they share experiences from the Splatoon 2 Global testfire, our feels on Netflix's Iron Fist, traveling with a Nintendo Switch, comics you should check out and, of course, their uncanny travels within and without.
Download
| Subscribe via
iTunes
|
Soundcloud
|
audioBoom
|
Google Play
|
Stitcher
|
RSS
Track:
Support Nerdy Show!

Links: