Nerdy Show 282 :: My Farty Valentine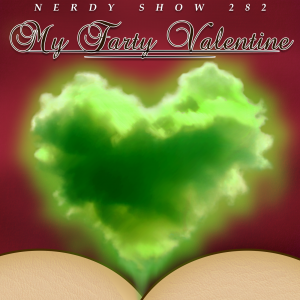 The Nerdy Show Network's flagship podcast unloads on the latest geek news and happenings!
Valentine's Day may have come and gone, but its pungent perfume lingers thick in the air. Whether you've got the post-V-Day blues or or are a regular polyamorous Poe Dameron – Nerdy Show has got the comedown you need: the robust voice of Flame On's Jarrod Pope. Join Cap, boR, Brandon, and Jarrod's sumptuous pipes as they take a tumble with a plethora of pop culture.
We give our first impressions on two recently-debuted comic book TV shows that are decidedly not about superheroes (Legion and Powerless), review the based-on-a-true-story(ish) medieval fantasy game, Nioh, and share our excitement for forthcoming projects like Adi Shankar and Warren Ellis' Castlevania. But oh, dear listener, that's far from all – we also call a 1-800 number to attempt to reactivate a webseries about Garfield and abuse Jarrod's sexy voice with some nerdy pick-up line recommendations from your favorite lil' stinker: Brandon.
Download from the player above | Subscribe via
iTunes
|
Soundcloud
|
audioBoom
|
Google Play
|
Stitcher
|
RSS
Track:
Support Nerdy Show!

Nerdy Show Links
Links: