Wicked Anime Podcast :: Episode 103 :: Extra Crispy Christmas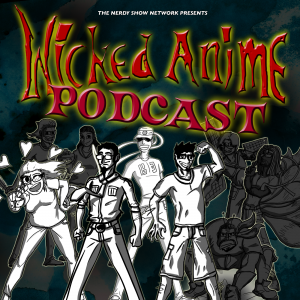 Wicked Anime brings you awesome animated commentary every other week!
It's that most wonderful time of year once again, where we're dreaming of an extra crispy Christmas! That's right, we're having ourselves an authentic Japanese Christmas celebration with KFC buckets and a whole lot more surprises in store – imported straight from Japan! If you feel like this episode needs to be seen to believe, you're in luck! We filmed it and you can watch the whole thing on YouTube HERE!
Join Jonathan, Andrew, Victoria, and Evan as they talk about what's happening in anime and rockin' around the KFC! PLUS – Professor Palm Tree, my harem list, and anime for grandma!
And be sure to stay 'til the end for a very special Christmas story time from Evan!
Download from the player above | Subscribe via
Soundcloud
|
iTunes
|
Stitcher
|
RSS
Music:
Links:
Wicked Anime Links:
Boston Bastard Brigade Links:
About Jon Jonstar
Jon is the Co-Creator and Co-Host of Wicked Anime, a video review show and bi-weekly podcast about anime and Japanese Culture! His nerd caliber goes far beyond just anime though, he is a movie fanatic, comic book collector, and real-life professional artist! When he's not editing video or audio, you can most likely find him at conventions, either on a panel or in the dealers room!