Flame On :: Episode 140 :: 2016: A Year In Review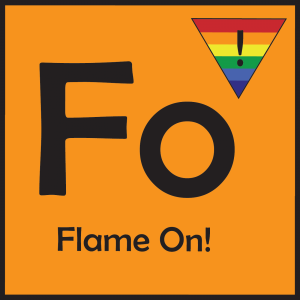 Flame ON! is the all-gay, all-geek podcast. Tune in as we dish on the latest in pop and queer culture!
The holidays are upon us and it's time for our year end tradition of creating a clip show highlighting the year that was. Listen in as we discuss the highs and the incredibly painful lows such as our immediate reactions to the Pulse nightclub shooting, our Apple #Jackoff discussion, a segment from our live show in NYC, and more! But it's not all oldies, throughout the episode our cast members chime in to give you their pick for the top pop culture moment of 2016.
It's the perfect way for all of our Flamers to end 2016! Whether you're a long time listener of Flame ON!, or you're just joining us for this journey, we thank you and  wish you happy holidays.
Get ready to FLAME ON!
Download from the player above | Subscribe via
iTunes
| 
Soundcloud
|
audioBoom
|
Google Play
|
Stitcher
|
RSS
Theme:
Social Links:
About Bryan
Just a 30-something coder/musician/gardener with a penchant for all things gay and geeky. Creator/Host of the Flame ON! podcast!