Flame On :: Episode 118 :: Brad Loekle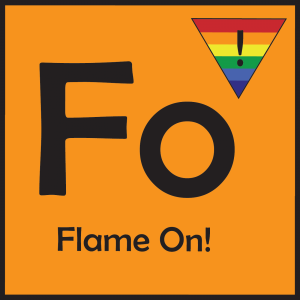 Flame ON! is the all-gay, all-geek podcast. Tune in as we dish on the latest in pop and queer culture!
The boys of Flame ON! are back and this time they sit down with gay comedian Brad Loekle who you might know from Tru TV's World's Dumbest… and his time on the Atlantis and RSVP gay cruises. Brad was in Orlando helping to raise money for the Pulse OneOrlando Fund at the Parliament House and he was more than happy to sit down and talk with us… and boy did we talk! He discusses his #BigGayLife, where he started performing, how the door to comedy opened for him, his run on World's Dumbest…, his upcoming cruise ship appearances, and his upcoming book!
If you are new to the comedy of Brad Loekle you are in for a treat with this interview and if you haven't followed his comedy, get on your favorite social app/network and do it now (It's easy, he's Brad Loekle on everything)!
Sit back, relax, and get ready to FLAME ON!
Download from the player above | Subscribe via
iTunes
| 
Soundcloud
|
audioBoom
|
Google Play
|
Stitcher
|
RSS
Theme:
Social Links:
About Bryan
Just a 30-something coder/musician/gardener with a penchant for all things gay and geeky. Creator/Host of the Flame ON! podcast!