Nerdy Show 266 :: Game OverLOAD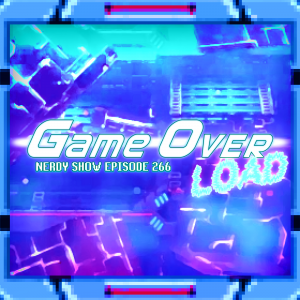 The Nerdy Show Network's flagship podcast unloads on the latest geek news and happenings!
'Tis the season of massive game announcements! E3 2016 has come and gone, and for the first year in six years we weren't there to witness it firsthand. But even without the hands-on experiences there's still a ton of games to take in. In this episode we share the forthcoming titles that have us the most excited: the latest Zelda, the first independent game from Hideo Kojima, new weirdness from Quantic Dream, and so much more.
Join Cap, boR, Nicky and Brandon as they nerd out about the followups to series they love, and speculate on what's to come in all-new titles. Plus: Cap reviews the much-buzzed Mighty No 9 and has a contrary opinion to the title's detractors, Brandon reveals a secret talent, and a surprising suggestion for the ultimate nerd workout.
Download from the player above | Subscribe via
iTunes
|
Soundcloud
|
audioBoom
|
Google Play
|
Stitcher
|
RSS
Track:
Support Nerdy Show!

Links: