Flame On :: Episode 115 :: Glenn Stewart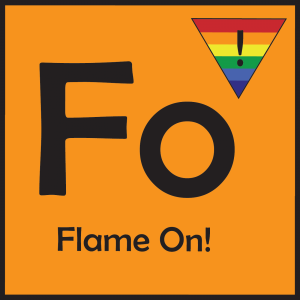 Flame ON! is the all-gay, all-geek podcast. Tune in as we dish on the latest in pop and queer culture!
In this episode of Flame ON! we bring you the start of our LGBT Music Series with Boston-raised, Nashville resident Glenn Stewart! Before Glenn heads to Orlando for Bear Bust XXVI (October 20-23, 2016), Pat the Talking Bear Skin Rug talks to him to learn about where he came from, how his music developed and what his connection is to his very own Little Miss John Wayne: Josslyn Fox!
Plus, get the inside scoop on Glenn's involvement in the upcoming feature film, Hurricane Bianca, his thoughts on RuPaul's Drag Race and who he is rooting for on the upcoming second season of All Stars!
Sit back, relax, and get ready to FLAME ON!
Download from the player above | Subscribe via
iTunes
| 
Soundcloud
|
audioBoom
|
Google Play
|
Stitcher
|
RSS
Music:
Social Links:
Find more about Glenn Stewart by visiting his website
About Bryan
Just a 30-something coder/musician/gardener with a penchant for all things gay and geeky. Creator/Host of the Flame ON! podcast!