Flame On :: Episode 111 :: Batman v Everyone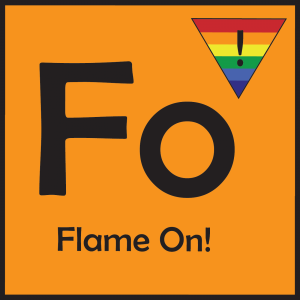 Flame ON! is the all-gay, all-geek podcast. Tune in for dishing on the latest in pop and queer culture!
It's been too long since the full Flame ON! crew have all been together to discuss the good and not so good of today's pop culture. This episode is here to change that! From Deadpool to Batman v Superman, from The Magicians to The Flash, find out what our gaggle of gay geeks thinks about it all! All of this plus our new segment: 1-UP! where the boys tell you what is giving them LIFE!
Get ready to FLAME ON!
Download from the player above | Subscribe via
Soundcloud
|
iTunes
|
Stitcher
|
RSS
Theme:
Social Links:
About Bryan
Just a 30-something coder/musician/gardener with a penchant for all things gay and geeky. Creator/Host of the Flame ON! podcast!