Flame On :: Episode 109 :: Quest For The Crown Pt. 1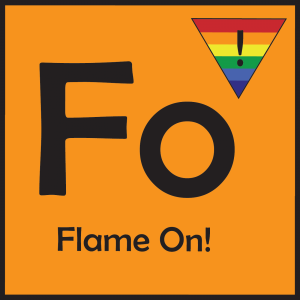 Flame ON! is the all-gay, all-geek podcast. Tune in for dishing on the latest in pop and queer culture!
The boys are back and they're ready for an adventure! Join Jarrod as he guides us on the Quest for the Crown of Narcissus!
What does masculinity mean to you? Are you MASC4MASC? Do you only go for one type of guy? This multi-part adventure starts with what masculinity means to Jarrod, Bryan, Oral and B.J. and gives us the groundwork for the jewels we'll be looking for as we take a deep dive into the world of gay masculinity.
All this and more on the newest episode of FLAME ON!
Download from the player above | Subscribe via
Soundcloud
|
iTunes
|
Stitcher
|
RSS
Theme:
Social Links:
About Bryan
Just a 30-something coder/musician/gardener with a penchant for all things gay and geeky. Creator/Host of the Flame ON! podcast!