Flame On :: Drag is the New Spandex :: Return of Ginger Minj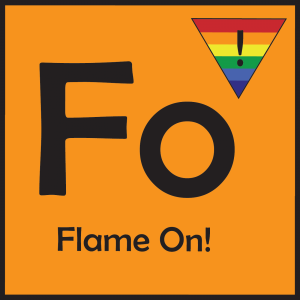 Flame ON! is the all-gay, all-geek podcast. Tune in for dishing on the latest in pop and queer culture!
Ginger Minj is back! After a epic journey across the world, your favorite glamour toad (and ours) sits down with Oral and Pat to spill the real T about all your favorite Ru Paul Drag Race queens. She even shares her thoughts on the queens of Season 8! All this and much more of this episode of Flame On's Drag is the New Spandex!
All this and more on the newest episode of FLAME ON!
Download from the player above | Subscribe via
Soundcloud
|
iTunes
|
Stitcher
|
RSS
Theme:
Social Links:
About Bryan
Just a 30-something coder/musician/gardener with a penchant for all things gay and geeky. Creator/Host of the Flame ON! podcast!