Flame On :: Episode 107 :: In Formation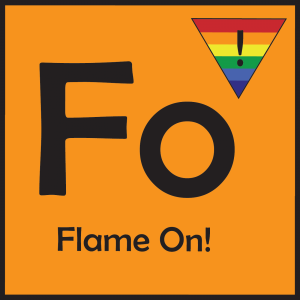 Flame ON! is the all-gay, all-geek podcast. Tune in for dishing on the latest in pop and queer culture!
The boys of Flame ON! are back in formation and ready to slay! It's our pre/post-Valentine's Day edition of your favorite gay and geeky podcast and we're here to fill you in on the best and worst of pop culture! From the big game (or as we called it, the Beyoncé concert featuring Lady Gaga, Coldplay and Bruno Mars) to The Magicians and your favorite superhero TV shows, to this month in comics, we've got it covered!
As an added bonus: hear the boys recant the tales of their worst dates as they answer our Valentine's Day listener question!
All this and more on the newest episode of FLAME ON!
Download from the player above | Subscribe via
Soundcloud
|
iTunes
|
Stitcher
|
RSS
Theme:
Social Links:
About Bryan
Just a 30-something coder/musician/gardener with a penchant for all things gay and geeky. Creator/Host of the Flame ON! podcast!