Flame On :: Episode 101 :: DIE, KITTY! DIE!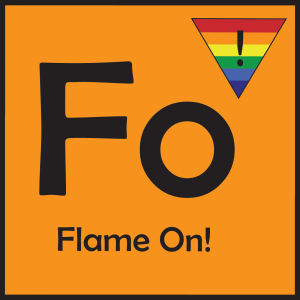 Flame ON! is the all-gay, all-geek podcast. Tune in for dishing on the latest in pop and queer culture!
On this episode of your favorite gay and geeky pop culture podcast, Bryan sits down with Dan Parent and Fernando Ruiz, two veteran cartoonists with a hot new Kickstarter comic book project called DIE, KITTY! DIE! Dan and Fernando explain what made them decide to launch Kitty into the world via crowdfunding, how working for publishers like Archie comics has shaped their work, and what they see is the future for their new independent comics endeavor.

Download from the player above |  Subscribe via Soundcloud | iTunes | Stitcher | RSS
Links
Track:
Social Links:
About Bryan
Just a 30-something coder/musician/gardener with a penchant for all things gay and geeky. Creator/Host of the Flame ON! podcast!