Wicked Anime Podcast :: Episode 074 :: Skoopie, Scooby, Spoopy, Spooky!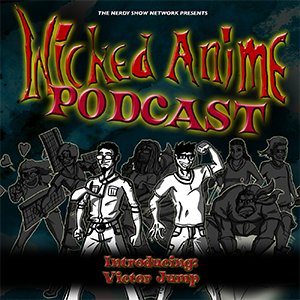 Wicked Anime brings you awesome animated commentary every other week!
Happy (almost) Halloween, everyone! While this yearly American tradition is popular in Japan, it is most certainly not their scariest time of year. We dive into the scariest stuff Japan has to offer with their own holiday traditions and talk celebrated creators in the medium as well as all the classics we know and love. Also joining this episode, we have a new face among the crowd, Victor Jump, and we talk what he knows best: Naruto and the faces of Shonen Jump!
Join Jonathan, Andrew, and Victor as they talk about what's happening in anime and all them spookies happening this year, yo! PLUS – Sasuke boners, insulting the fat away, and shooting cannons at the moon!
Download from the player above | Subscribe via
Soundcloud
|
iTunes
|
Stitcher
|
RSS
Music:
Links:
Art Blogs
Wicked Anime Links:
About Jon Jonstar
Jon is the Co-Creator and Co-Host of Wicked Anime, a video review show and bi-weekly podcast about anime and Japanese Culture! His nerd caliber goes far beyond just anime though, he is a movie fanatic, comic book collector, and real-life professional artist! When he's not editing video or audio, you can most likely find him at conventions, either on a panel or in the dealers room!