Wicked Anime Podcast :: Episode 065 :: It's Always Sunny in Fullmetal Alchemist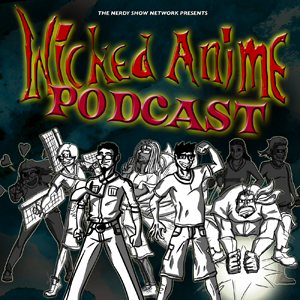 Wicked Anime brings you awesome animated commentary every other week!
We're debuting a new game here on WA, it's called "The Pitch". We take our favorite animes ever and turn them into imaginary Hollywood productions! In our star-studded fantasies, there are no mis-castings or shoddy hires in the cast or crew, no crippling disappointments when creative teams get booted, no studio meddling! First up in our new venture is Fullmetal Alchemist: Brotherhood Arc 1, where we learn rule #1 of The Pitch: Don't pick a show where you have to cast children!
Join Jonathan, Andrew, Dillon, Sean, and Glitch as they talk about what's happening in anime and their ultimate movie pitch, yo! PLUS – Hamburger Con, no mixed bathing, and mustache Hamm!
Music:
Links:
Art Blogs
Wicked Anime Links:
About Jon Jonstar
Jon is the Co-Creator and Co-Host of Wicked Anime, a video review show and bi-weekly podcast about anime and Japanese Culture! His nerd caliber goes far beyond just anime though, he is a movie fanatic, comic book collector, and real-life professional artist! When he's not editing video or audio, you can most likely find him at conventions, either on a panel or in the dealers room!