Awesome Nerdy Gift Guide :: 2014 Edition
Not sure what it's gonna take to make your Yuletide brighter? We've got the answer!
This is Nerdy Show's annual list of the finest nerdy gifts and gadgets to debut this year – the top choices from our collective Santa lists, covering a wide array of geeky interests.
This season of getting is also a season of giving and any purchase you make via our Amazon links supports Nerdy Show! Because, really, all we want for Christmas is the money to keep the Network alive. (For more info on that and links for our UK and Canadian fans click here). If a link doesn't go to an Amazon pages, then the cool stuff therein is made by awesome folks who we love.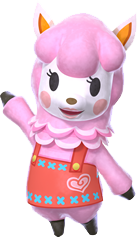 We've broken the list down into several handy categories:
Video Games | Tabletop Gaming | TV Shows | Movies | Books/Comics | Toys | Accessories
Click the links above to travel to a category or scroll down to peruse our whole selection of goodies with write ups on our top three picks and moar stuff we love listed in below.
Video Games
Mario Kart is always fun, but Mario Kart 8 is action racing perfection. The game offers the most exciting and inventive course design in the entire series. With the addition of anti-gravity, the race tracks weave above and around themselves amping up the sheer fun of Mario Kart's mechanics to new heights. The theming for the courses is also top-notch; sporting HD detail to an extent you'll want to fall into the screen and explore beyond the track. More racers than ever (including all of the Koopalings), more kart customizations than ever, a fantastic online mode, and the DLC…
Race in Hyrule and collect rupees instead of coins, take to the mean streets of F-Zero's Mute City, catch killer air on the Excitebike track, return to more classic courses, and explore some amazing new locations – plus play as Link, Cat Peach, and Tanooki Mario. And that's just one pack! The second one comes out early next year. Heck, this could go on forever! Look at the logo… now turn that 8 sideways… MARIO KART INFINITY!
PICK UP MARIO KART 8 HERE and if you're ready to throw yourself into the action, pick up a wheel too. Cap swears by them.
Don't have a Wii U yet? Seriously, it's time:
Mario Kart 8 Wii U Bundle | Mario 3D World Wii U Bundle | New Super Mario Bros Wii U Bundle | Basic Deluxe Wii U
SUPER SMASH BROS. 3DS and Wii U
There is perhaps no greater purveyor of sheer mayhem in the fighter genre than Smash Bros. It's the ultimate equalizer: no complicated combos – all the moves are the same – it's how they work that's different. This edition of Smash Bros. spans two platforms and brings on the biggest roster of fighters to date. They've introduced a dynamic and balanced character customization system that lets players tweak each fighter to better fit a variety of playstyles. While story-based gameplay and the phenomenal short films that made Brawl a phenomenal single player game, are sadly absent from this installment of the series, the gameplay that fans love and the multiplayer capabilities are better than ever.
Both versions of the game have unique attributes and play up to different gaming experiences.
Looking for some single-player fun and the ability to Smash on the go? GET THE 3DS VERSION
The 3DS-only mode, Smash Run, is the closest thing offered to Brawl's single-player campaign – an adventure mode of sorts that pits you against enemies from a multitude of Nintendo series before you face off against the combatants. If you're in need of a 3DS, there's a limited edition bundle that comes in blue or red.
Looking for the ultimate Smash Bros. multiplayer? GET THE Wii U VERSION
Want to beat up some friends on the couch or online? The Wii U version is Smash perfection. Three words: 8 player Smash. Smash Bros. has never known this level of beautiful havoc. This edition was made for parties: more characters and stages unlocked from the get-go as well as more multiplayer options than 3DS. There's tons of control options, including synching your 3DS to the Wii U, but if you crave the days of GameCube, you can pick up a game bundle with a new edition of the classic controller. And if you're feeling extra blood-thirsty, grab some Amiibos!
Been a while since you heard from Jessica? It's 'cause she was sucked into the video game void; sacrificing hours of her life to this game. As the third installment in BioWare's epic fantasy series, Dragon Age: Inquisition provides challenging battles, a massive world to explore, and a well-scripted story and history. Inquisition is epic and addicting – the perfect thing to help you cope with being snowed in. Be sure to pick up your copy before the next polar vortex and maybe stockpile some cup-o-noodle.
Other Awesome Games:
Tabletop Gaming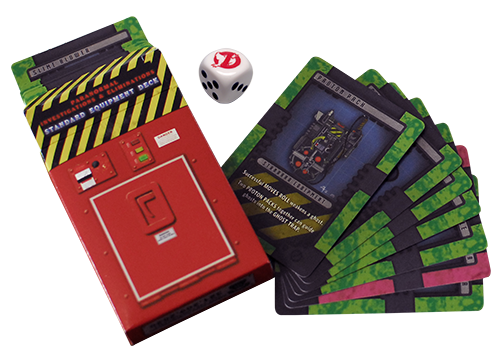 We'd be remiss if we didn't mention our Ghostbusters Roleplaying Kits. We recently launched our Ghostbusters Roleplaying Hub, a one-stop destination for resources to play the classic 1980s Ghostbusters roleplaying system. During the creation of our podcast series, Ghostbuster: Resurrection, we expanded the games equipment and updated the rule set and now you can upgrade your game too! In addition to our extensive online resources, we also created new and improved gaming accessories including our 50 card Equipment Deck (featuring updated classic cards and all new gear, art by Matasm, and enough gear for 5 players), laser-etched Ghost Dice, and custom Franchise Kits with everything you need to game in style.
Our first run of cards and dice sold out in a month! They're back in stock just in the nick of time – Support our roleplaying resources and pick up your set today!
TV Shows
Rick and Morty is a madcap sci-fi cartoon following the adventures of a sociopathic scientist and his grandson… both of whom may also be reminiscent of a certain time-traveling '80s duo. It's a showcase of what happens when science goes horribly, horribly awry in the guise of an animated sitcom. The lines of morality are consistently blurred, and creators Dan Harmon (Community) and Justin Roiland (House of Cosbys) keep things zesty with a combination of improv and cold, hard repercussions to dimension-hopping comic mischief. Score Season 1 here. Wub-a-lub-a-dub-dub!
As a 90s anime, Sailor Moon DVDs have been notoriously hard to come by. Just ask Jess, she's been watching her fan-subbed VHS tapes all this time. But now, ViZ Media has reinvested in the original 90's anime with re-mastered video and an all-new (not butchered) dub! As the first in a series of releases, this box set contains the initial 25 episodes of the OG anime. It's a gift any Moonie would adore! Read our review of the new dubs and grab Season 1 – Part 1 here and pre-order Part 2, coming February!
TWILIGHT ZONE: THE 5th DIMENSION – COMPLETE SERIES BOX SET
Submitted for your approval: The greatest sci-fi show of all time in a luxurious blu-ray release. This new box set doesn't only cover Rod Sterling's truly groundbreaking and eternally chilling original series, but also the 1980s series which featured episodes by the likes of J. Michael Straczynski and Harlan Ellison. Both series are fully remastered and the set is loaded with features. Anyone who craves the unknown or loves a good sci-fi thriller thriller needs this set. Pick it up here.
Other Awesome Sets:
Movies
LIVE, DIE, REPEAT: EDGE OF TOMORROW
Seriously, this movie is phenomenal. Tom Cruise lives centuries in a single day, surviving incomprehensible pain and humiliation, and turns from a ponce into a one man army. Yes, it's a sci-fi Groundhog Day. No, it's not perfect. But it is fun as hell. In fact, there may be no film that perfectly embodies the fun of a modern video game as much as Live, Die, Repeat. Need more? It's based on a manga. Well-executed aliens and future-tech. It's equal parts action, comedy, and drama – you know, like all those films you like. Trust us, this one's gonna stick around a while. Get it here.
Even after 2 years, Dredd's fanbase can make the Amazon's US store sell out every copy. This October it reached #8, beating out Godzilla. In the UK, it went back to #1. Dredd forever. Dredd 'til we die. It's going to stay on our Holiday Gift Guide until we get a damn sequel! If you haven't seen it, what are you waiting for? If you don't own it, what are you thinking? Do your duty. It's the law. Plus, it's cheaper than ever before.
GHOSTBUSTERS 1 & 2 ANNIVERSARY EDITION
Presenting the most robust home release both movies have ever had! It's 4k ready and comes with a book filled with production notes, and character sketches. And the biggest fan-grab? We finally get some of the deleted scenes from Ghostbusters II – Rick Morranis' scenes have finally been saved from the cutting room floor! Yeah, you're probably buying these movies for the billionth time, but this time it's absolutely worth it.
Other Awesome Movies:
Books/Comics
ADVENTURE TIME: THE ART OF OOO
An essential read for any Adventure Time die-hard. This 352-page book offers and exhaustive look behind the scenes with goodies from every step of the series' development from alternate character designs, to production notes, and  deeper secrets from the Globs of Ooo. What's more, the book's introduction is by Guillermo del Toro!
UNDENIABLE: EVOLUTION & THE SCIENCE OF CREATION
Bill Nye takes on the anti-science sentiments in this wonderfully entertaining and educational book. In classic Bill Nye-style, the content is comedic and engaging with calls to action for addressing our planet's most pressing environmental concerns.
No comic book better embodies the raunchy hijinks of medieval fantasy roleplaying than Rat Queens. Comedy, action, and the most badass crew of roguish ladies you've ever met. Wiebe and Upchurch craft the freshest spin on a genre you thought you knew with characters you can't help but love – no matter how morally ambiguous the things they do are. Pick up volume 1 and pre-order volume 2!
Other Awesome Books:
Toys
LEGO GHOSTBUSTERS ECTO-1
Could there possibly be more Ghostbusters on this list? What can we say, it's the 30th anniversary and Ghostbusters rules – we don't need to apologize! This is a fan-made dream made reality via LEGO Ideas (formerly LEGO Cuusoo) and features not only a build for ECTO-1, but minifigs with proton packs for all four of the boys in beige!  It's every 80s kid's fever dream made reality! These sets are super-limited so get it before it's gone!
DC COLLECTABLES: BATMAN: THE ANIMATED SERIES
The greatest Batman series ever committed to screen is returning to action figures, and Bruce Timm and Paul Dini's take on the classic characters are getting the premium treatment! Cap saw these prototypes in person at this year's ComicCon, and they're to die for! The figures stand 5.5″ high, are all fully articulated, and come with accessories. The series had a major design change in later seasons and these figures represent designs from both incarnations of the show. The first wave is scheduled to drop this year, with additional waves to follow in 2015:
WAVE 1 2014: Batman, Mr. Freeze, Two-Face, Catwoman
WAVE 2 2015: The Joker, Man-Bat, Robin, Poison Ivy
Large corporations have notoriously been unkind to independent artists selling unlicensed products. Fox caused quite the ruckus earlier this year by issuing cease and desist letters to folks peddling hats like Jayne's from Firefly. But every now and again, companies don't totalyl suck. Take Hasbro, who struck a deal earlier this year with 3D printing company Shapeways. Under this agreement, fans are able to design and print their own My Little Ponies. While they might not be collector's items, you can get your hands custom Ponies to gift to your favorite MLP nerd.
Accessories
The Theremini marries the Russian spy/inventor Leon Theremin's touch-free sci-fi sounding instrument the Theremin with the American engineer/musician Robert Moog's equally futuristic instrument building and design techniques. Gone is the wood block casing and all-analog electronics, replaced with a sleek and light-weight plastic UFO casing and digital/analog hybrid insides. Scale select, downloadable sounds, USB MIDI, and even a pitch corrector set the Theremini apart as a versatile instrument that anyone from a beginner to a professional can make sing! Get yours here!
ThinkGeek's Planetary Glass Set
Space is SO hot right now. Between landing our first spacecraft on a comet, blockbuster hits like Interstellar, and deGrasse Tyson's hit revival of Cosmos — it seems like us nerds can't talk about anything BUT space. So equip yourself this holiday season with the most bitchin' glasses in the galaxy. And, hey, it even includes Pluto (for some reason). Welcome back, friend.
Star Wars Accordion Sunshade
Doug says, "I got one for my birthday, and it's awesome." That about covers it! (Zing.)
Other Awesome Accessories: