Wicked Anime Podcast :: Episode 047 :: A Letter to Momo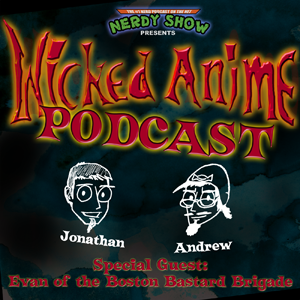 WAIT!!!  Listen to part 1 of this conversation HERE!
Technology can be a fickle thing . . . which is why we don't have a regular episode today.  But fear not!  We ventured out into Boston with our good friend, King Baby Duck, Evan, of the Boston Bastard Brigade and went to go see Hiroyuki Okiura's latest film, A Letter to Momo!  We share our EXTENDED thoughts on the film's deeper meanings (more simple and basic discussion in Part 1) and also sneak in a little classic Wicked Anime for yah as well!
Music:
Links:
Art Blogs:
Wicked Anime Links:
Boston Bastard Brigade Links:
Podcast: Play in new window | Download (30.6MB)
About Jon Jonstar
Jon is the Co-Creator and Co-Host of Wicked Anime, a video review show and bi-weekly podcast about anime and Japanese Culture! His nerd caliber goes far beyond just anime though, he is a movie fanatic, comic book collector, and real-life professional artist! When he's not editing video or audio, you can most likely find him at conventions, either on a panel or in the dealers room!