Wicked Anime Podcast :: Episode 032 :: Houmuwaaku: Attack on Titan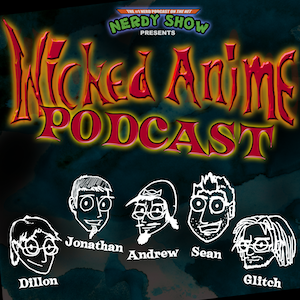 SPOILER ALERT!!
This episode, we're trying something a little different.  Did you all do your homework?  Today, we're all about the #1 hit anime of 2013, Attack on Titan.  We're gonna break down the show episode by episode, concept by concept and discuss the highs and lows of this anime masterpiece.
Join Jonathan, Andrew, Dillon, and Sean as they talk about what's happening in anime and specifically, the mighty Shingeki no Kyojin!
Podcast: Play in new window | Download (34.9MB)
Music:
Anime & Manga Discussed:
Links:
Wicked Anime Links:
About Jon Jonstar
Jon is the Co-Creator and Co-Host of Wicked Anime, a video review show and bi-weekly podcast about anime and Japanese Culture! His nerd caliber goes far beyond just anime though, he is a movie fanatic, comic book collector, and real-life professional artist! When he's not editing video or audio, you can most likely find him at conventions, either on a panel or in the dealers room!