Wicked Anime Podcast :: Episode 025 :: The Bitter End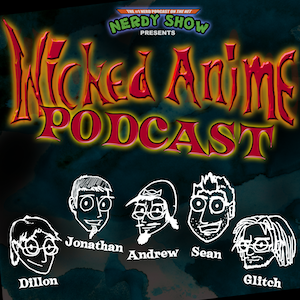 As consummate anime watchers, I think that we can all agree that too often a good show has a horrible ending.  Whether it be Deus Ex Machina, victory through the power of friendship, or not seeing your shipping get together, the shows of Japan have trouble leaving us with a satisfying conclusion in the long run. . . is that stereotyping?  Read the manga instead!  This episode, we talk about fallen heroes, a bit on the Tokyo Game Show, and getting drunk on moe!
Join Jonathan, Andrew, Dillon, and Victoria as they talk about the shows they are currently watching and the shows that they watched til their bitter, bitter end!
Podcast: Play in new window | Download (33.4MB)
Music:
Links:
Wicked Anime Links:
About Jon Jonstar
Jon is the Co-Creator and Co-Host of Wicked Anime, a video review show and bi-weekly podcast about anime and Japanese Culture! His nerd caliber goes far beyond just anime though, he is a movie fanatic, comic book collector, and real-life professional artist! When he's not editing video or audio, you can most likely find him at conventions, either on a panel or in the dealers room!