Wicked Anime Podcast :: BESM RPG Special Part 1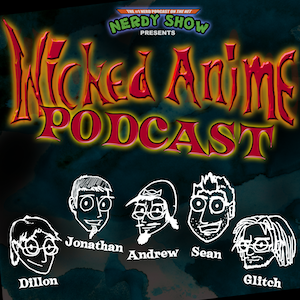 Hey Wicked Anime fan(s)!  The time has finally come for the episode you have all been so patiently waiting for.  We're playing the anime table top RPG BESM, or Big Eyes Small Mouth.
This episode is even more special considering that a short year ago is when we started this podcast and what would be more fitting than to do a super-sized out of the ordinary special!  The original cut of this special was 8 hours long but we've edited it down into a two-part high octane action thrill ride!  Enjoy as the crew of the Wicked Anime Podcast present to you, The Wicked Anime!
Done with Part 1? Listen to Part 2!
Download | Subscribe via iTunes | Spotify |
Google Play | Stitcher | RSS
Music:
Wicked Anime Links:
Podcast: Play in new window | Download (55.9MB)
About Jon Jonstar
Jon is the Co-Creator and Co-Host of Wicked Anime, a video review show and bi-weekly podcast about anime and Japanese Culture! His nerd caliber goes far beyond just anime though, he is a movie fanatic, comic book collector, and real-life professional artist! When he's not editing video or audio, you can most likely find him at conventions, either on a panel or in the dealers room!