Wicked Anime Podcast :: Episode 016 :: 'Merica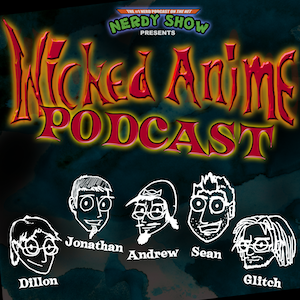 What happens when we decide to plan ahead for an episode 2 weeks in advance?  You get 2 weeks of cancellations!  Happily, when plans A through C fail, our Plan D works out for everyone!  We're happy to bring you the first fan picked topic for the Wicked Anime Podcast, and what are we discussing?  None other than American cartoons!  There's less pony talk than you'd think!  This episode we talk about Tomodachi wa Maho, the end of video games as we know it, TV-watching hamburgers!
Join Jonathan, Andrew, Dillon, and Glitch as they talk about what they are currently watching and what to get a certain someone for his birthday!
Our thoughts and prayers go out to those affected by the events at the Boston Marathon on April 15th.
Podcast: Play in new window | Download (32.7MB)
Music:
Links:
Wicked Anime Links:
About Jon Jonstar
Jon is the Co-Creator and Co-Host of Wicked Anime, a video review show and bi-weekly podcast about anime and Japanese Culture! His nerd caliber goes far beyond just anime though, he is a movie fanatic, comic book collector, and real-life professional artist! When he's not editing video or audio, you can most likely find him at conventions, either on a panel or in the dealers room!