Wicked Anime Podcast :: Episode 013 :: The Second Vidyagames Episode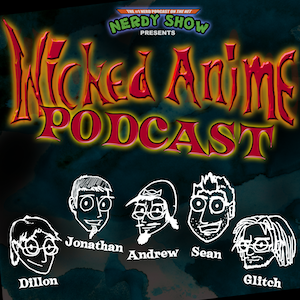 So much of the PS4's speculation is about the console not being revealed, but why has no one considered that the system will be all in our minds?!  We're taking on video games and the industry itself this episode, so it's only fair to warn you in advance, it's mostly American . . . sorry.  Ghost into the PS4!  This episode we also talk about psycho revenge thrillers, more Naruto Shippuden than you can handle, and naughty time sports cars!
Join Jonathan, Andrew, Dillon, Glitch, and Sean as they talk about what they are currently playing and pretty much everything Nerdy Show talked about a few days ago (Total coincidence)!
Podcast: Play in new window | Download (35.1MB)
Music:
Links:
Wicked Anime Links:
About Jon Jonstar
Jon is the Co-Creator and Co-Host of Wicked Anime, a video review show and bi-weekly podcast about anime and Japanese Culture! His nerd caliber goes far beyond just anime though, he is a movie fanatic, comic book collector, and real-life professional artist! When he's not editing video or audio, you can most likely find him at conventions, either on a panel or in the dealers room!