Sightseeing on the Server of Awesome :: Memorials For Our Fallen Comrade
Hey there Minecrafters, it's been a while!
I've been working on an article to showcase all the amazingly epic works you all have graced the new Server of Awesome with since it's inception, but first tings first. You may all have heard (and who hasn't at this point), that our beloved Triforce Mike has left us. It was a sad day to start a sad week to begin a sad year. In the hardest time of our lives, you all have been amazing, supportive and rallied together to pay tribute to someone who was really larger then life! Over the past week and a half some incredible monuments have been built in his honor on the SoA and I intend to showcase them. Masterpieces deserve a gallery and by the Dorito dust on on my chin I WILL BRING THEM TO YOU!
One of the first memorials to top up on the server was this gigantic mural done by Flawedspirit.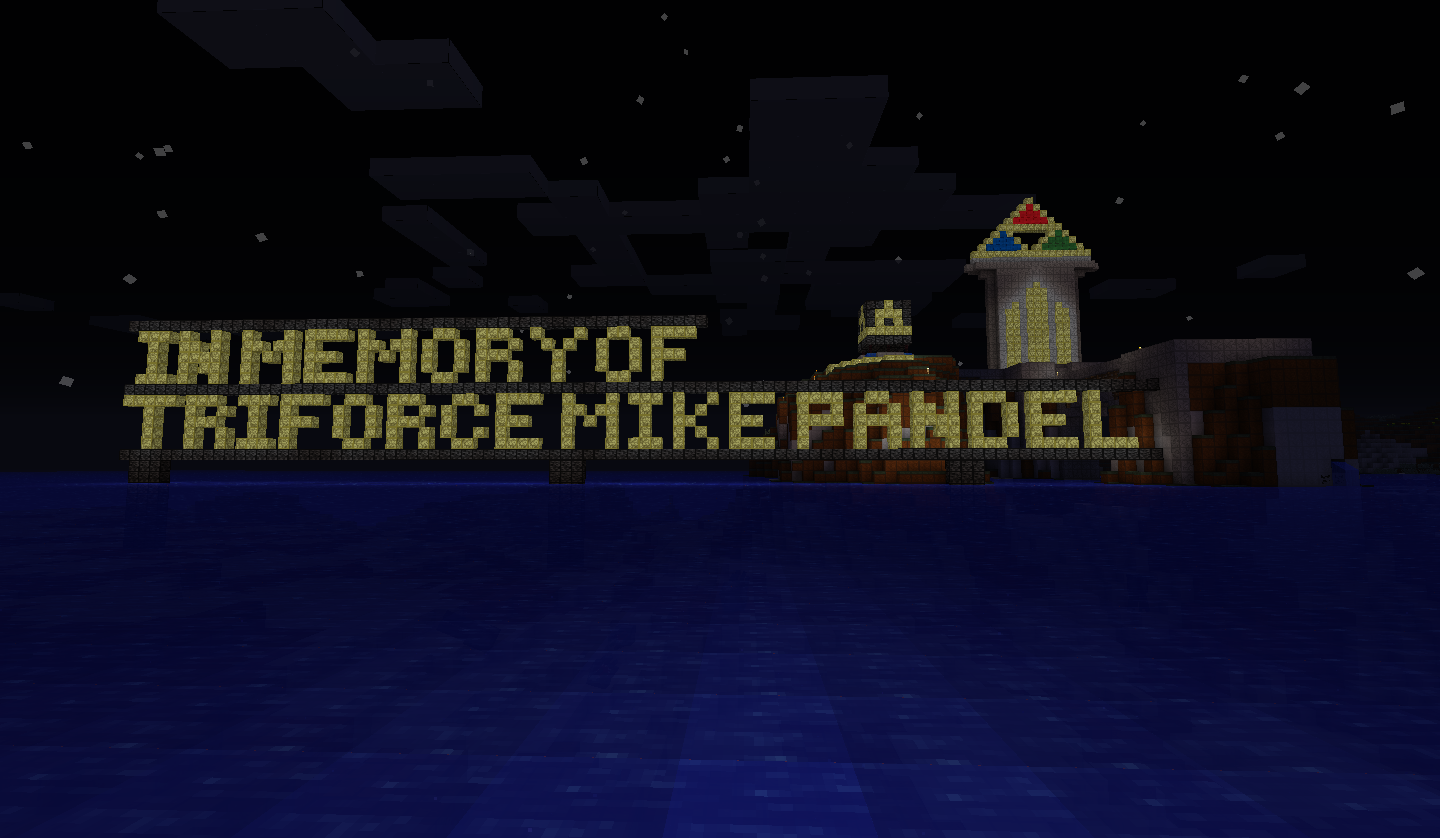 Night or day, this oceanside memorial is always very visible. (and kind of haunting really, especially at night). Thank you Flawedspirit.
Kahalis and Arkais made a memorial that was pretty much mind-boggling. A huge golden Triforce Pyramid, fit for an Egyptian king, or a naked Dwarven madman: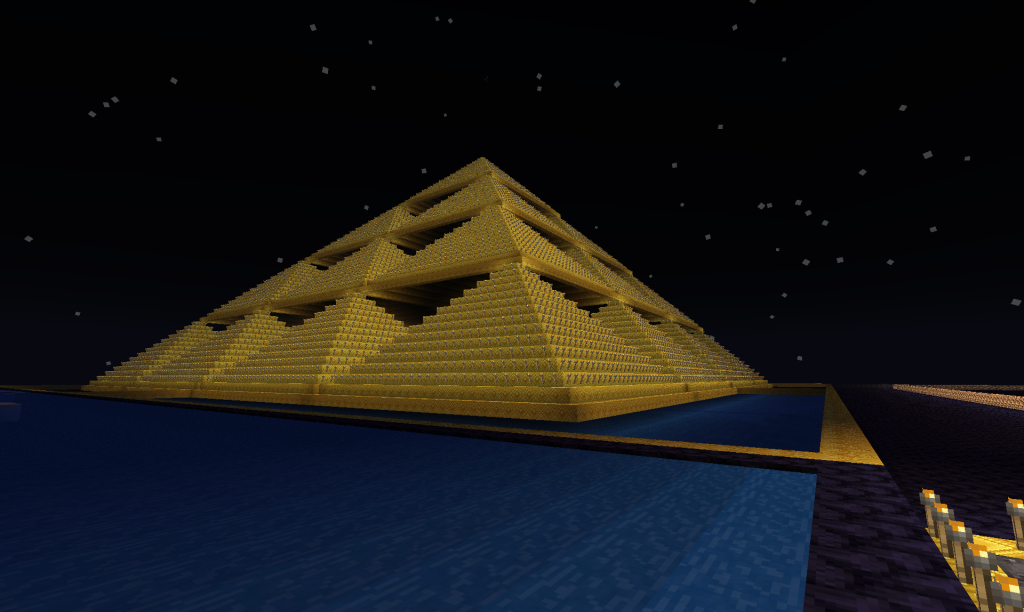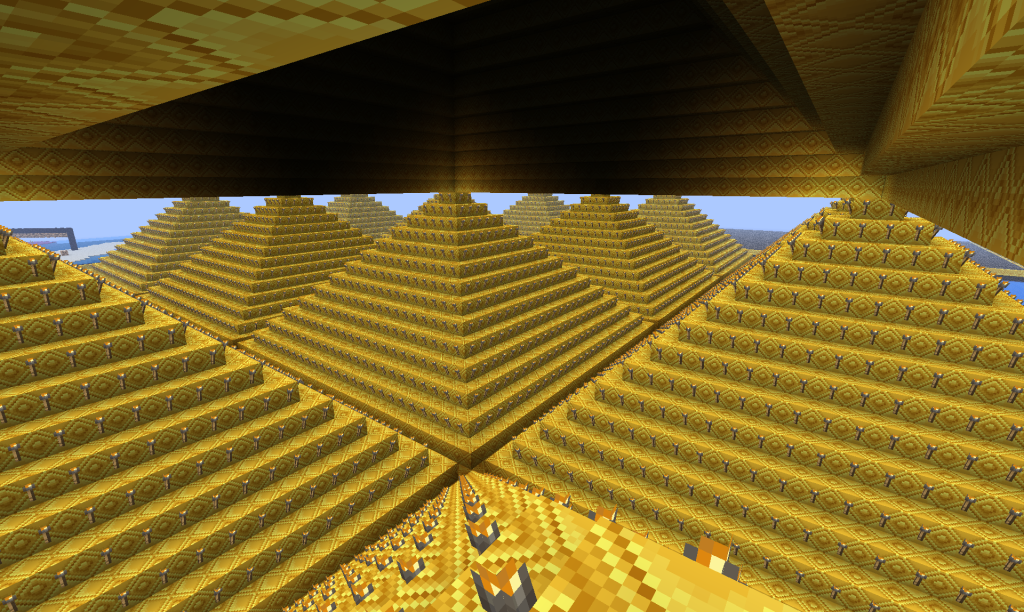 We wouldn't expect anything less from these two, I know Mike would have been impressed.
Science and Technology Co-Host Jonathan West (aka on the SoA as Cpt_Fletcher) has built something of incredible magnitude and immense beauty. It lurks deep in the heart of the SoA.
An underground chamber with a grand stair case that takes you into the depths of a massive room filled with ominous pillars, an ethereal floor, and a glowing pathway that leads you deep into this mysterious domain.
And in the belly of this dark catacomb is a tribute, a tribute to a fallen comrade.
Arkais took the iconic Triforce monument near spawn, formerly made in gold, and turned it into an everlasting monument for Triforce Mike.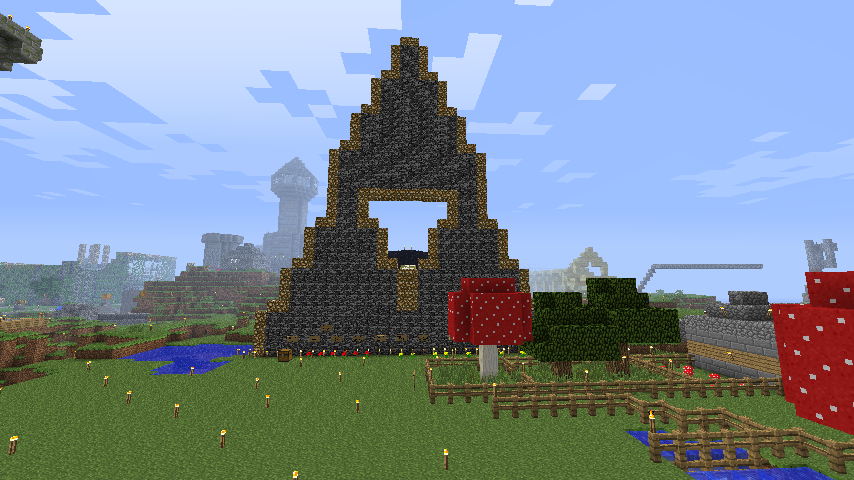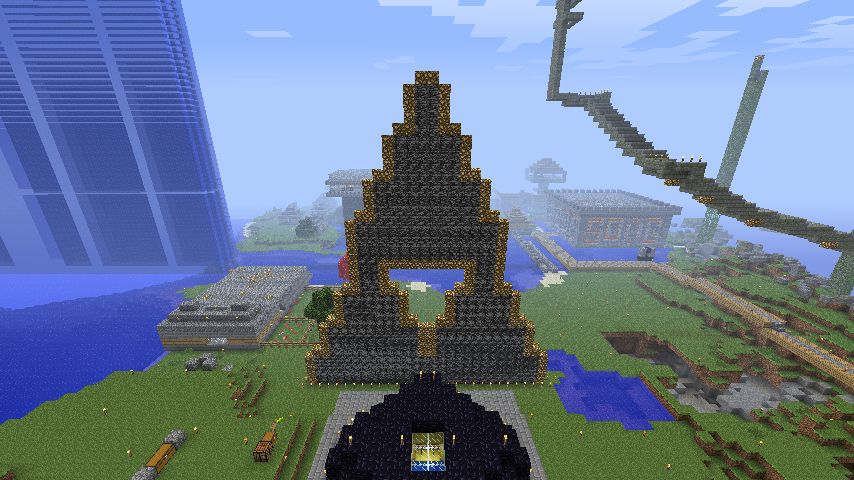 A message affixed to the top of the Triforce.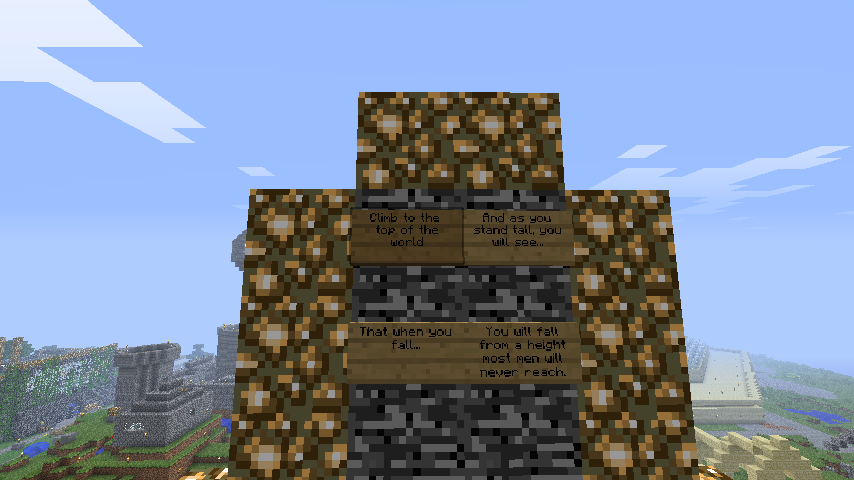 Now indestructible, it is a beacon for people to come and leave farewell messages and to say their last good byes.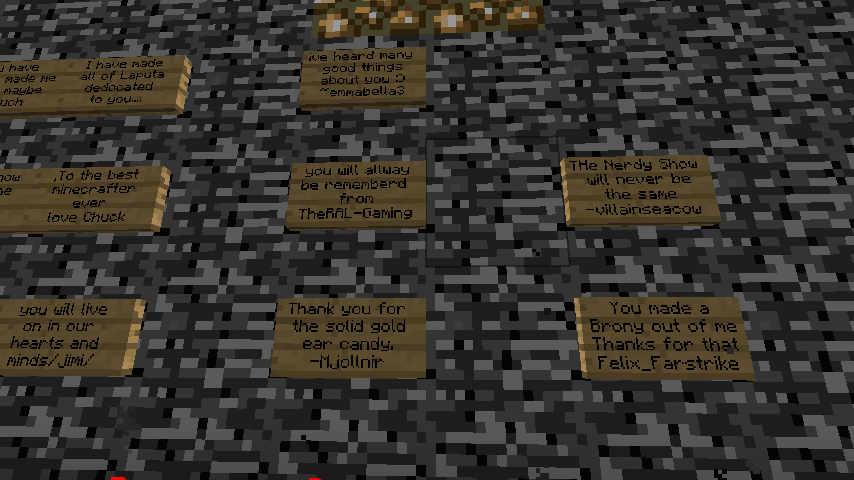 And the wall of messages keeps on growing…
This Triforce was built by SachielOne, on Escapecraft, another server.  Clearly Mike's presence was far-reaching.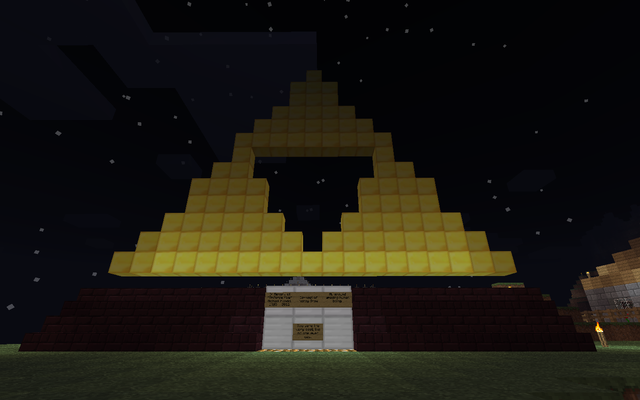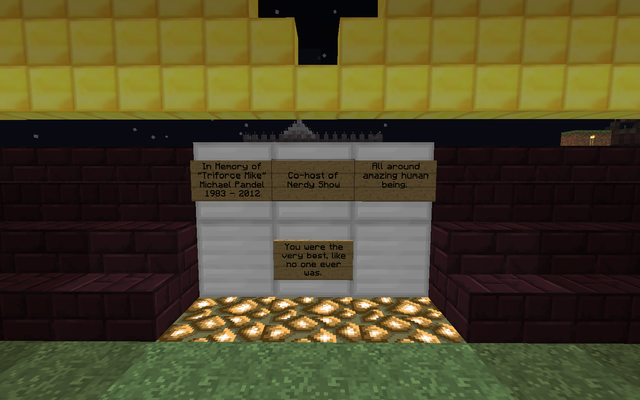 Truer words have never been spoken.
The new article on the SoA will be up VERY soon, but for now I hope you enjoyed these monuments built for a man, and a chair who was and angry naked dwarf.
R.I.P. Triforce Mike. I hope you are rubbing your genitals all over the sky!
Come play with us!
Want to VOICE CHAT with other players? Try our Ventrilo server!
The Nerdy Show Forums is the hub for all sorts of Minecrafty discussions – join in!
Is the server down? Check the Server of Awesome Forum for alerts and updates.
Experiencing some kind of glitch or anomaly that you cannot fix yourself? Is there some kind of trouble at the mine? E-mail minecraft@nerdyshow.com
Support the Server!
Alas, the upload speeds and designated IP address don't come cheap! We're a donation-funded site, podcast, and server so if you'd like to contribute to keep Nerdy Show and the SoA alive, please do ! If you want your donation to go straight into improving the Server of Awesome just let us know! (Be sure to leave a note with your donation) You can score some swag and help support the show by picking up the Nerdy Show logo shirt, our Dungeons and Doritos shirt, or our special offer of two shirts for one great price!!! With these shirt-powers combined you can, well… be awesome!
As always I love to know what you guys are up too! And I can't explore this vast territory on my own! Send pictures, stories, current and future projects to me at ckrickett@nerdyshow.com!