Minecraft Television Build-A-Thon WINNERS!
Another Build-a-thon has ended and left much awesomeness in it's wake. A lot of super amazing cubetastic shenanigans have been seen, experience, and judged.  We announced the winners in our latest podcast episode, shared our reactions and praise, and now we're pleased to put all these amazing entries on display!
What did they win? An incredible assortment of eclectic prizes!  See them here, and listen to the episode to find out what else they won!
Let us start with the winners shall we!
::FIRST PLACE::

Kutsu Shita's Minecraftstar Galactica: Choose Your Own Destiny!
Kutsu Shita won first prize in our Build-A- Thon for the second time! Dude is on fire! And how could he not be I mean have you seen his entry? It's a 1/4th scale Battlestar Galactica with a choose your own adventure labyrinth built inside of it – featuring ship recreations and secret character portraits. AMAZING!
The Exterior: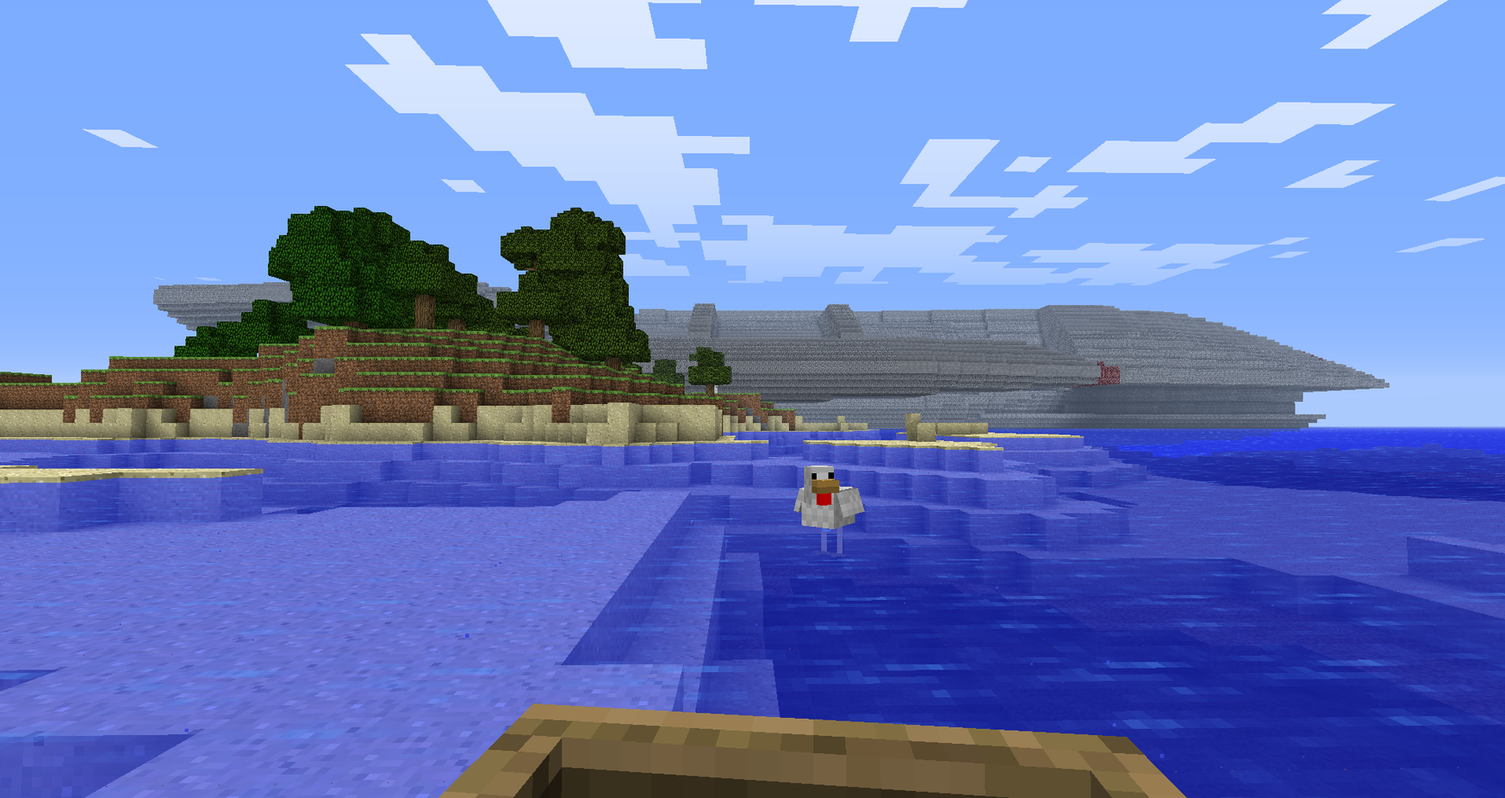 You can continue the tour on YouTube and play the choose-your-own-destiny labyrinth via a series of YouTube videos! Explore the Galactica on YouTube
Bloody well done Kutsu Shita. Congratulations!!!
::SECOND PLACE::
TwoThums' Charlie Brown Tribute
I think most all of you are at least familiar with Charles Schultz's iconic comics and cartoons featuring the Peanuts gang. For TwoThum's entry he did a fantastic tribute that features sprite art, Lucy's Psych Stand, Snoopy's Dog house, the kite eating tree, Charlie Brown's Christmas tree and more. To top it all off the dog house plays Vince Guaraldi's "Charlie Brown Theme", which you can hear in the video below, and stick around after the song for an incredible music video showing off all the parts of his entry.
::THIRD PLACE::

Mettaur_Meltdown's MST3K Satellite of Love
This is an actual TO SCALE recreation of the iconic Satellite of Love and Pearl's space Winnebago.  The interior features every room ever seen in the show and new rooms interlocking them.  He even figured out how to make the iconic series of doors opening to the theater.  Utterly fantastic!.  The best way to experience all of this is a video he made with a couple friends. The video is a little long but well worth the watch! You get to see all the glorious inner bits! And the DOORS!  OMG THE DOORS!
___________________________________
Now we have a very special award. An award of friendship, magic and yes Ponies! The award Triforce Mike wanted to give you so that he could have ponies! And you delivered. Oh boy did you deliver!
::The My Little Pony Award::

Mechsrule's The Grand Race!
In the words of our beloved Hex, HOLY MONKEY! I mean this is some of the most spectacular sprite art we've ever seen!
Rainbow Dash! Hell yeah!

Cheetara!

He did so many fantastic sprites for this grand race; you have to go see them all for yourself. There's more pictures here on his entry form in the forums.

___________________________________

Upon seeing this next entry Triforce Mike demanded another award category! We all know what Triforce Mike wants, Triforce Mike gets; so the winner of this impromptu but well deserved WAKFU AWARD goes to….

Mopkins' Dualing Rubilaxes!

Mopkins made not one but TWO Rubilax sculptures! One it it's dagger form and the other in his much stronger longsword form.

Longsword form of Rubilax.

Dagger form of Rubilax!

And now the rest of the top 10, in no particular order (click the titles to see more pictures):

Avin's Serenity – a full-scale recreation of the Firefly-class vessel with all the rooms from the show.

Felix_Farstrike's They Killed Kenny – A gigantic grave site for Kenny from South Park with Kenny's mittoned fist punching out of the earth.

Magnatus' Villa of the Mysteries– A full recreation of the ACTUAL historic Pompeii structure! The entry was inspired by HBO's Rome.


Kaosubaloo's Stargate SG-1 Facitity– Not just the iconic stargate, but the entirety ofthe SG1 facility, AND the Stargate is actually a nether portal going to Abydos with some temple stuff therein.

Sage0's Zordon's Command Center– From the first season of Power Rangers, it's the wacky fortress, featuring the room with Zordon inside!

That is it for our top 10! But we can;t forget about the other terrific entries. You see everyone did a great job and it makes it really difficult to decide who wins and who doesn't. And I do mean it is REALLY HARD! Sheesh guys stop being so darn good at this stuff! Here are the other entries that didn't make out top 10 but were still amazing!

Rosewater's Scrabbled Porn

B1Brigade's Gurren Lagann sprites:

Jardane's sprite of Max from Sam and Max:

Lastly Twothums gave us not one but two more outstanding entries!


and…

Well that concludes the recap of our Television Build-A-Thon contest! We've said it before, but you folks are amazing! You never cease to make our jaws drop. The SoA really is one of the greatest Minecraft servers on the net and it is all because of you guys!  The next Build-A-Thon is being discussed right now, and we want your help picking the topic.  Give us your suggestions HERE. 'Til next time!